Summer term at Emmanuel College offers students the opportunity to take courses at our Boston campus or online.
Summer is all about freedom. The freedom to move at your own pace, to explore and to discover. Summer at Emmanuel embraces this freedom, giving you the choice to take classes on campus or online. These accelerated courses offer the same high-quality curriculum and faculty support that you've come to expect from Emmanuel, while giving you the free time to hit the beach or head to work.
Schedule of Courses
Summer Session I: May 15 - July 2, 2023
Summer Session II: July 10 - August 27, 2023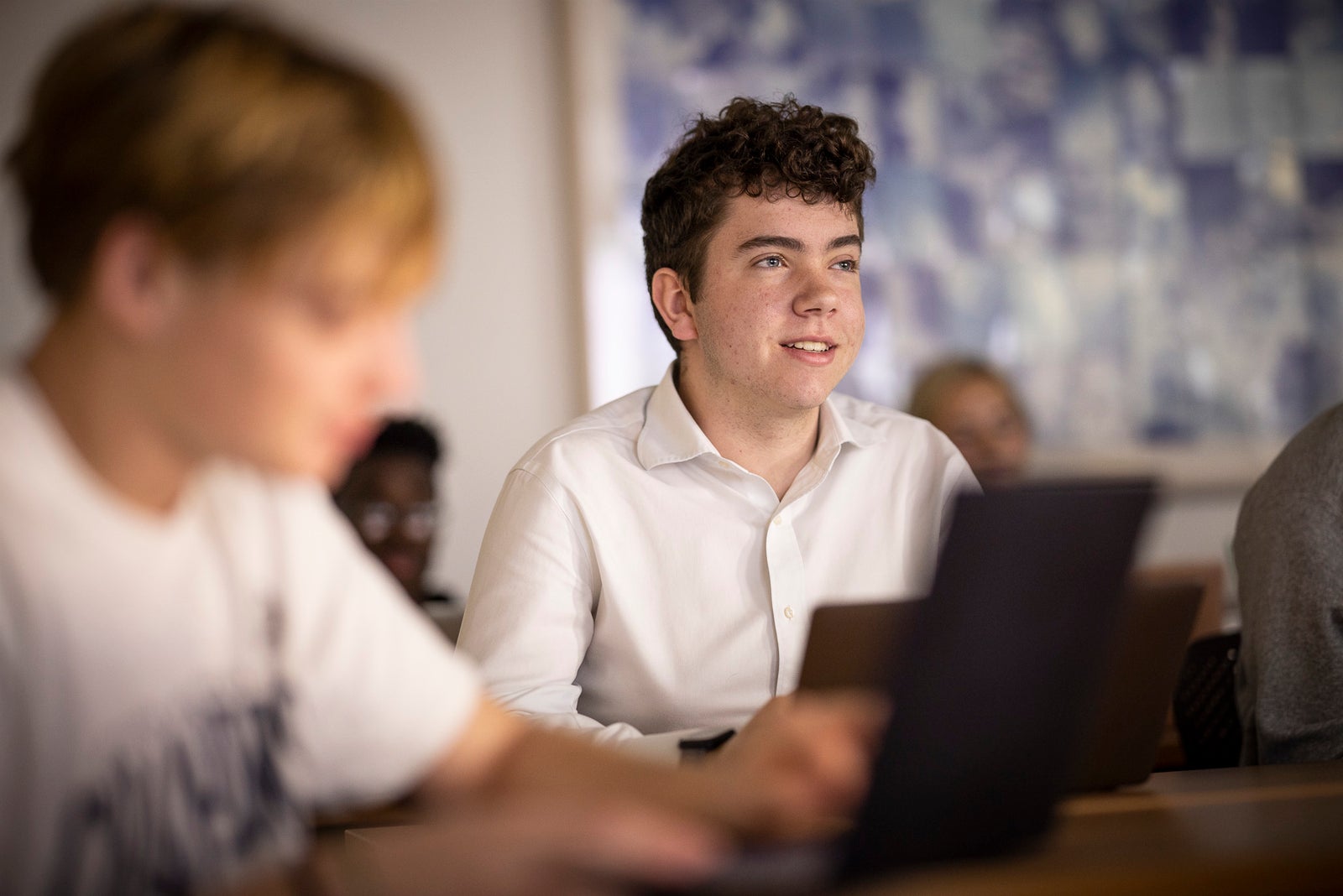 Online
Online courses allow you to study on your schedule and eliminate a commute. "Attend" a course anytime, from anywhere, led by Emmanuel College faculty with course materials that are accessible 24 hours a day.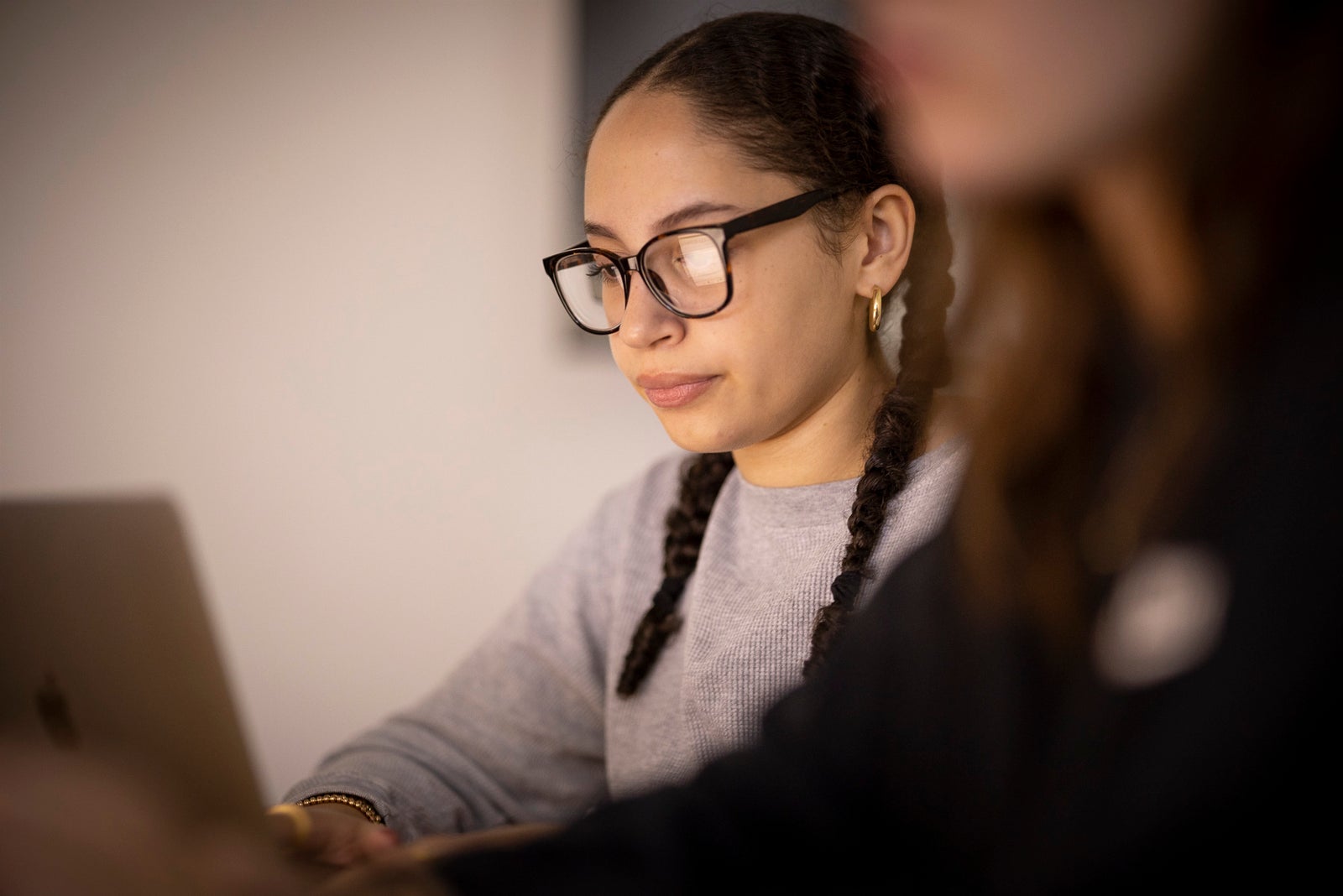 Getting Started
Registration begins on Monday, March 27th for Emmanuel students and April 10 for COF and Non-Matriculating students.  Registration closes for all students the day the class begins. Before registering, be sure to speak with your academic advisor!
View Full Course Details and Register Online
For full-time undergraduates of the Colleges of the Fenway (COF), please review the cross-registration instructions.

Students not enrolled at Emmanuel or another COF institution should complete the Non-matriculating Student Registration Form and return it to Emmanuel's Office of the Registrar via Regmail [at] emmanuel.edu
The summer session tuition bill is made available in late April and due prior to the start of the session. The cost is $1,900 per four credit undergraduate summer course. For more information on financial aid and payment options, please click here.
Questions regarding summer tuition or payment options may be directed to the Office of Student Financial Services at 617-735-9938 or via e-mail at financialservices [at] emmanuel.edu (financialservices[at]emmanuel[dot]edu).
7 Week Course Drop & Withdrawal Policy & Dates Summer 2023
(Graduate Management, Education, Undergraduate Nursing, and A+S Summer Courses)
Face-to-Face, Hybrid, and Online Courses

Summer 2023

Refund

Grade

Session 1

Session 2


Last Day to Add*

 5/14/23

 7/19/23

N/A

N/A

Last Day to Drop & Receive Refund*

 5/22/23

 7/17/23

100%

Not Transcripted


Last Day to Withdraw*

 6/12/23

 8/7/23

0%

"W"

Withdrawal Not Permitted
After 6 p.m. EST on

 6/12/23

 8/7/23

0%

"F" or Grade Earned


Pass/Fail or Audit Declaration Due Date**

 6/12/22

 8/7/23

N/A

P, F, or AU

 

* Student must contact the Office of the Registrar to make the registration change (add/drop/withdrawal) prior to 6 p.m. EST of the date listed in order to receive the respective refund, if applicable, and/or grade.
** Pass/Fail and Audit Option available to A&S students only. See A&S calendar for Fall and Spring deadlines.
Summer Research Opportunities
The school year may end in the summer, but research doesn't! Selected students can conduct research on campus.
Curious what to do in Boston?
Check out this video showing off some Boston spots that are best seen in summer!