Emmanuel College Women's Basketball standout Yannie Chan '25 continues to impress with her talent, representing the Hong Kong national team at the 19th annual Asian Games in China, currently running through October 7th.   
Chan started playing basketball when she was about 10 years old and has come a long way since then, putting up some impressive numbers for Emmanuel and now for her home country in the Asian Games, which occur every four years like the Olympics.  
"When I started playing basketball, it was just for fun," she said. "I just liked dribbling the ball. There was a mini hoop at my house that my mom bought for me, and I would just shoot around. I always knew I had a passion for the sport, and I always wanted to challenge myself to be a better version of myself. 
"I'm glad and lucky to be able to come here and also represent the national team," she added "I'm very grateful for the whole journey and everything basketball has given me."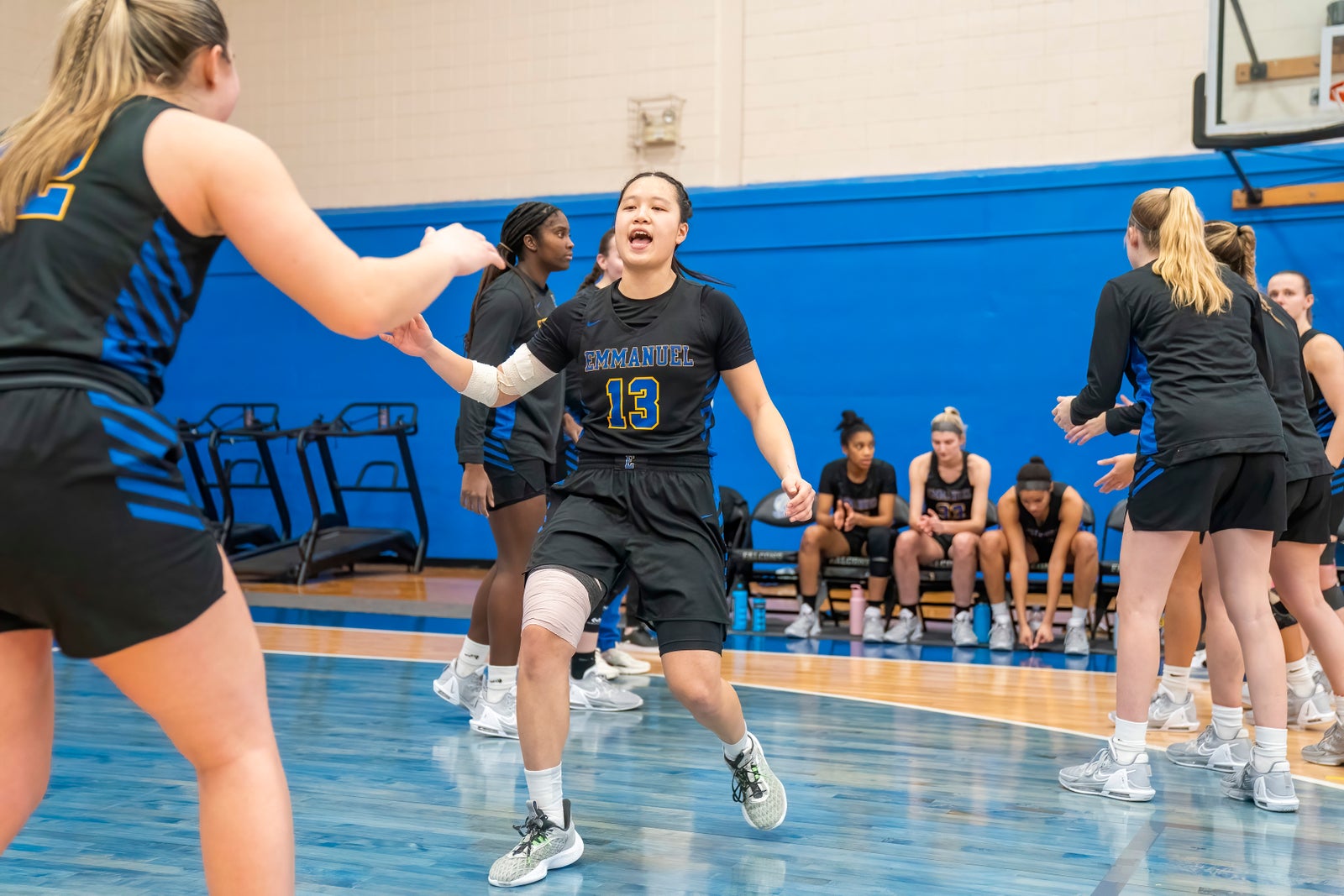 Chan's talent has been easily recognizable for the Saints throughout her first two seasons. The forward has stuffed the stat sheet in many categories throughout her career so far at Emmanuel. In 25.5 minutes per game in the 2022-2023 campaign, Chan averaged 14.6 points, 5.4 assists, 4.8 rebounds, and 2.3 steals.    
"I got the chance to come here to study, so they asked me if I'd be able to leave for two weeks and step away from school and basketball season. I talked to professors and confirmed that it was okay," explained Chan. "I went back home for a month during the summer, and the coaches checked to see if I really fit the team. I've known the coach for a few years, and she knows how I've been doing here at Emmanuel, so she asked me last summer."  
The Asian Games are another addition to her lengthy player resumé, which includes being recognized as the Great Northeast Athletic Conference (GNAC) Player of the Year as well as earning All-Conference First Team and D3hoops.com All-Region honors in the 2022-23 season.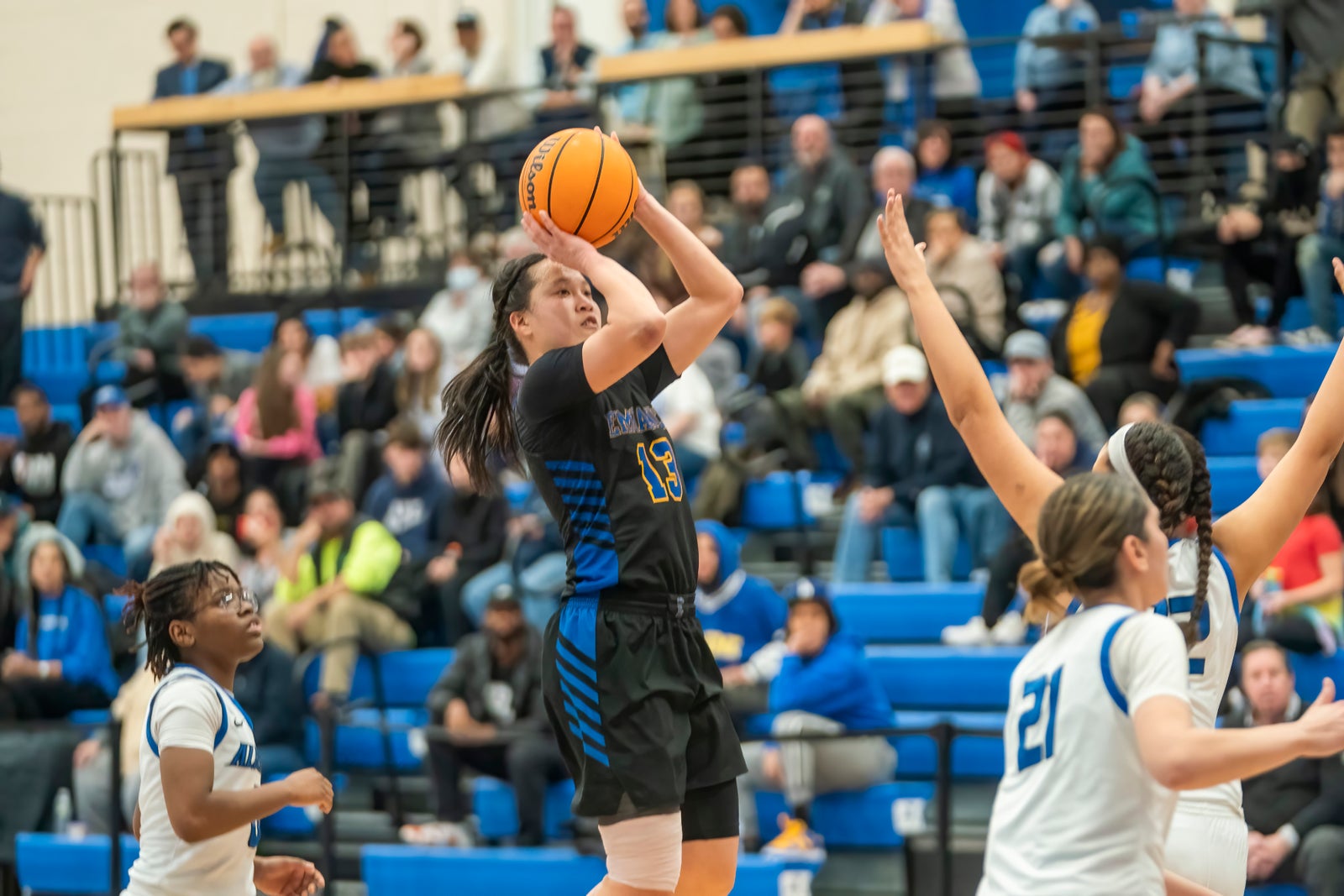 "This is my first time participating in the Asian Games, and it's the highest level the Hong Kong National Team can get to, so I'm very excited about it," explained Chan. "In Hong Kong, we treasure this opportunity a lot and look at this as the most important games for us, so it's definitely going to be an eye-opening experience for me since we're playing against some of the top Asian women's basketball teams, like Japan and the Philippines. I'm going to learn a lot from it, and this is going to be a good experience for my future too."  
Chan is grateful for the opportunity and for those at Emmanuel for allowing her to take the time away to compete. The forward said, "Representing Hong Kong is one of my big bucket list items. Whenever the introduction says I'm from Hong Kong, I'm always proud of being a women's basketball player and athlete from Hong Kong."    
Participating in the Asian Games will help Chan prepare for her upcoming junior season with the Saints in a number of ways. Not only does she see the tournament as beneficial to herself but also an experience to share with the Emmanuel roster.  
"I think the physicality and the game speed at the international level is going to be high. I think with this experience, I'm going to get a little bit more confidence," said Chan. "I'll be able to use what I learn from the game personally and maybe even share that with my Emmanuel teammates."  
Chan and the rest of the Saints look to have another great season, having made it to the GNAC Championship last year.   
To follow Chan and the rest of the Hong Kong National Team throughout the tournament, click here.