At Emmanuel College, we are proud to offer a number of great dining service options on campus.
Our main Marian Hall Dining Room, located in the Jean Yawkey Center, offers an all-you-can-eat buffet dining style with a wide assortment of foods rotating on a daily basis. Featured foods include: deli, grill, pasta, pizza, stir fry, salad, soups, fruit and cereal as well as a variety of vegan, vegetarian and gluten-free options, as well as treats from the dessert station.
For those looking to grab-and-go, the Atrium Café, in the Jean Yawkey Center Atrium, offers express sandwiches and salads, snacks, coffee and items hot off the grill. The Muddy River Café, located on the first floor of the Eisner Administration Building, features a salad bar, panini sandwiches, hot subs, homemade soups and more.
In St. Julie Hall, grab to-go meal options, snacks, groceries and other necessities at Joe Di's Food Mart or coffee, bagels and more at our on-campus Dunkin'. 
Food for Thought
With a variety of dining options on campus, students have plenty to choose from.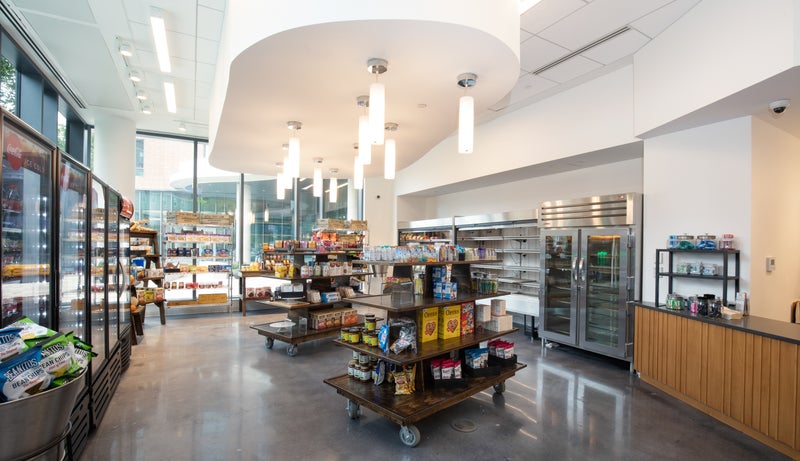 Joe Di's Food Mart, located in St. Julie Hall, offers convenient pick-up options for students.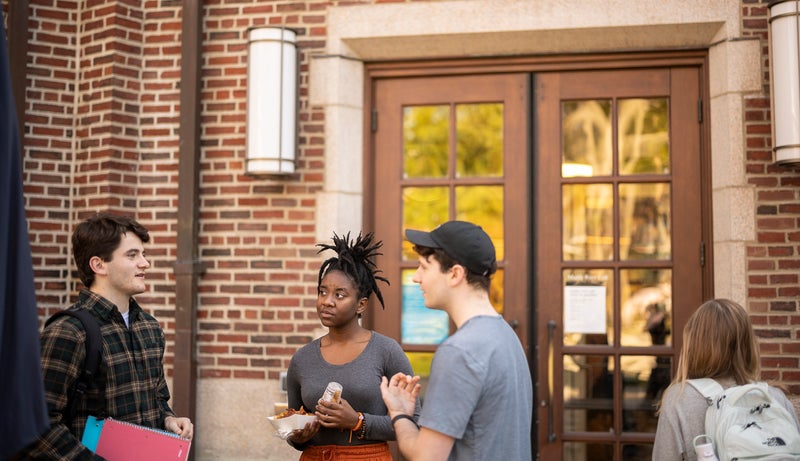 The Muddy River Café offers quick grab-and-go options in between classes.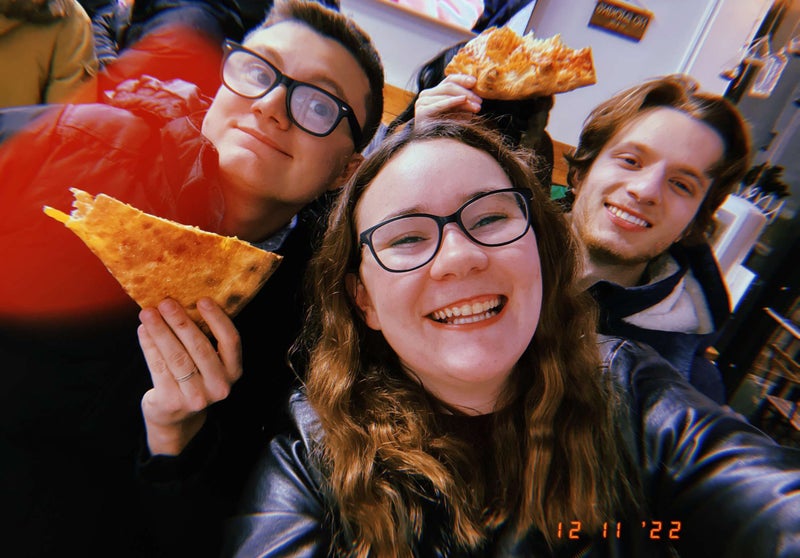 Where Do Emmanuel Students Love to Eat?